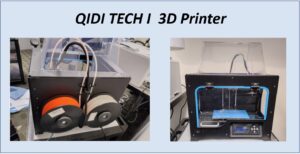 This document is a non-official instructions manual for a basic and quick use of QIDI TECH I 3D Printer at the CWN laboratory.  The purpose is to give a brief usage introduction for the printer.
Please visit the manufacturer company's website for additional information, for example: technical specifications, performance and most importantly, follow their official safety guidelines.
Click on the image above or on the link below, to download the Manual in PDF Format.
To watch a brief overview about the printing process, click on the embedded video below: